Monadnock Natural Health offers a multifaceted approach to healthcare essential in meeting the extraordinary demands of the modern world. Doctors utilize some of the most advanced methods available for handling those nagging chronic symptoms that get in the way of enjoying life. You know; chronic neck and back pain, headaches, joint pain, sleeplessness, digestive issues, immune challenges, fatigue, unhealthy weight… and the list of health problems we help solve goes on.
Our specialty lies in helping our patients discover the underlying and sometimes hidden causes of their chronic health issues. Hidden causes may include environmental irritants, food sensitivities, nutritional deficiency, stress syndromes and more.  Once the doctor can pinpoint the source of a problem, he can devise a plan to address it. By developing safe and natural customized health improvement programs, we help our patients improve their health and feel better and more energized so that they can focus on enjoying their lives instead of managing their symptoms.
Nov
29
Thu
Stress, Hormones & Health

@ Papagallos
Nov 29 @ 6:00 pm – 7:30 pm
FREE ADMISSION & FREE GOURMET MEAL!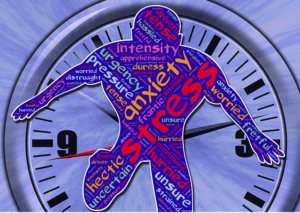 You will learn how Hormone Imbalances can affect your sleep cycles, carbohydrate cravings, and fat burning – Why "Counting Calories" doesn't work for belly fat – Learn the Biggest Mistake that people make with Exercise that prevents weight loss – WHAT REALLY WORKS for permanent loss of belly fat and bulges. Safely. Healthfully!
(Yes, this is for you men, too!)
Presented by motivational health speaker, and leading wellness expert, Dr. Gene Clerkin, DC
Please RSVP to (603) 852-4706
Feel free to bring a guest! Call now! Seating is limited! Free Meal!
Thank you for raising awareness about the various factors, some which we don't commonly think about, and how they can impact brain function every day. Your articles always resonate with me.
I feel great! The pain has gone and I have vitality to get up and go. The program has made a wonderful difference in my life. I highly recommend it! – M Haynes
I was struggling with losing weight. The cleanse provided great momentum in losing weight. And it's staying off. I lost 35 pounds and feel great.
– S. Grable
I was in poor health with type 2 diabetes. I felt tired all the time. My health has improved and my A1C is in the normal range. I feel a lot better and I am almost off all my medications. – D. Roussaw
Dr. Gene was able to perform an assessment on me and identified areas that need strengthening – that was very helpful. I believe in the work that is being done. – N. Apedoe
I find the staff at the Center for Holistic Health to be warm, friendly, extremely caring, very professional and the entire experience is wonderful! I totally recommend Dr. Gene and his staff. – Gail S.
I was not resting well. My hair was shedding. I felt washed out and my energy was low. After four months my hair stopped shedding and I have more energy. -M Lee.
If you care about yourself and want to be the BEST you, you will get good support and validation here…I've become more confident in my intuition and therefore less concerned about other's judgments… -A. Kessler
Little did I know that when I walked into Dr. Gene's office three years ago that such profound changes would happen in my life. -L. Lewis
I've lost weight and I have no digestion problems. I have more energy, no colds, my immune system is better, and my blood pressure is down. -Mena M